HI! So my parents came to visit (I live in CA and my family lives in MN) for 10 days. My mom and I have a.......complicated relationship at best so I was concerned she would get on me about my stash (of almost 300 polishes now) but I was pleasantly surprised. She admitted to having a suitcase of make up as a teen so she understands, I even gave her a full on pedi (she bites her nails so no mani) with a foot spa, scrub, callus remover, lotion and polish. Even added decals, little flowers and she was so cute telling me how much she liked them. I also gave my dad one, but he opted out of the polish hehehehe. Well now they have gone home, and I relieved yet sad, as much as they drive me nutso I do love them very much. Anyhow......I will get onto the pictures cause that's what people are here for :)
China Glaze for Audrey, stamped with WnW white creme, not color accurate though, it looks way to baby blue here...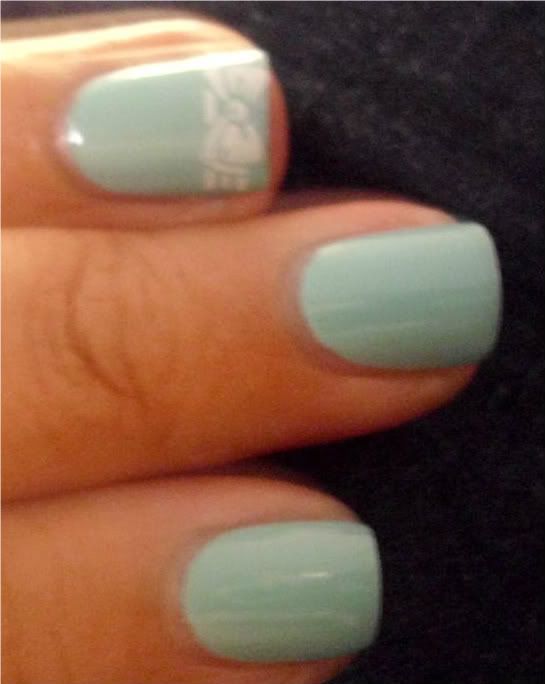 SH Complete salon manicure in Barracuda with DL Glitter in the air...
I wore this camping...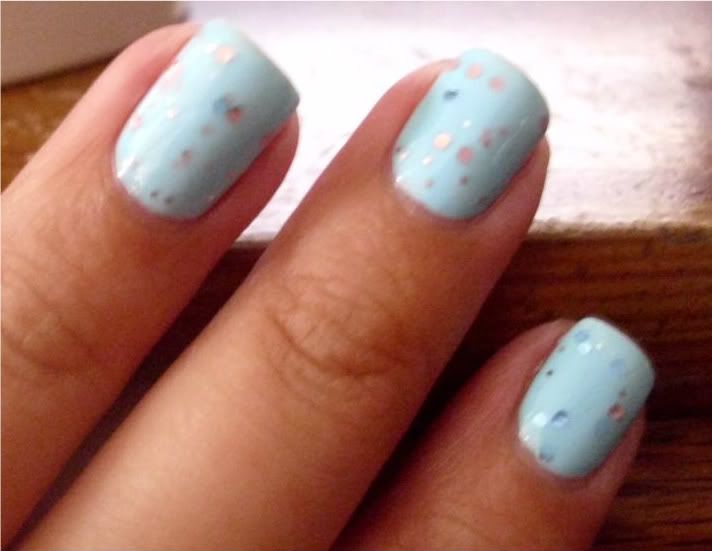 OPI Skull and Glossbones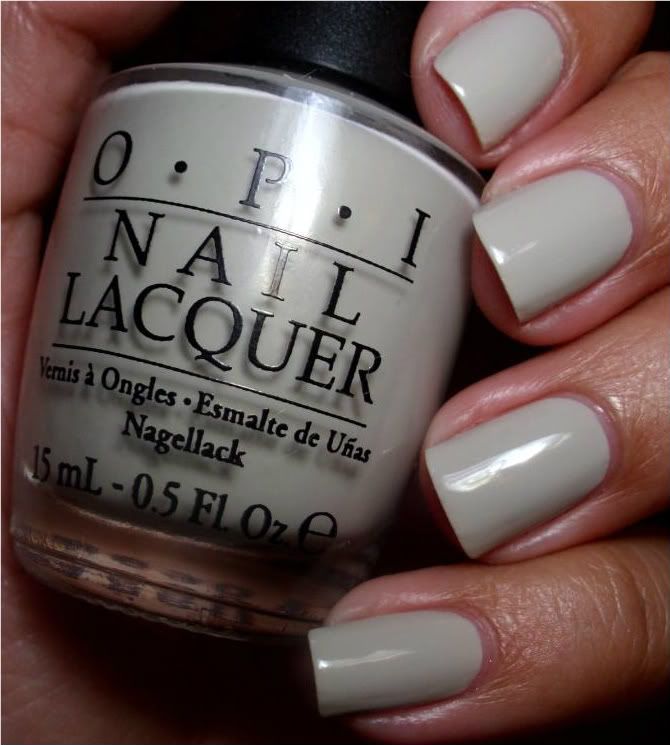 SH complete salon manicure in Model Behavior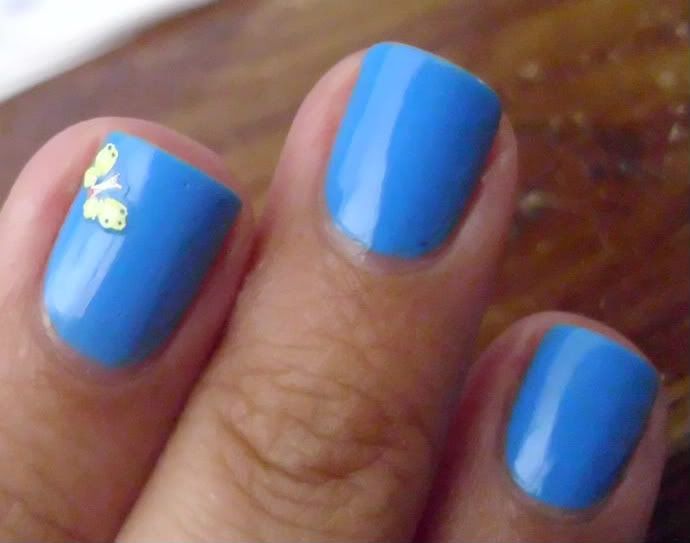 Ok, I am done for now, hope you enjoyed my rambling on and my NOTD's. Thanks for taking the time to not only look at this post, but come to our little journal :) We know you have a choice in your nail polish browsing needs, and we here at Varnish junkies appreciate that you choose to browse us.........
Current Mood:
bouncy
Current Music: beach boys